Multipacks
Showing all 1 results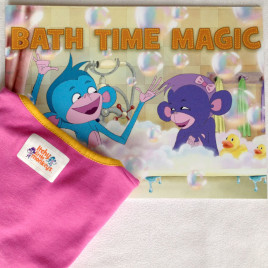 Book and Shruggi™
Give the child in your life a unique gift that their skin will thank you for!
Read them a story about the Itchy little monkeys on one of their adventures, pop on their Shruggi™ and tuck them up for the night, safe in the knowledge that their skin is protected from the damage of scratching.
Take the stress out of bedtime with the Shruggi™ & Storybook combo and save!
Just choose the size, colour and storybook of your choice from the drop down menu.
€26.99
Select options