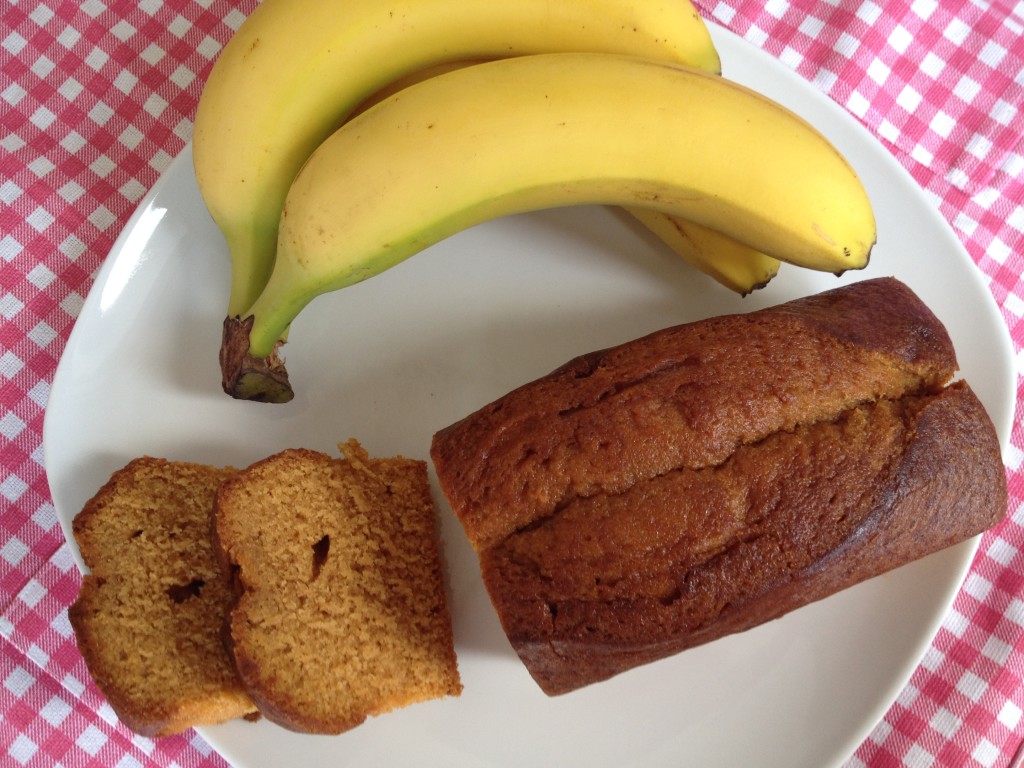 For all those hungry little monkeys out there who love their bananas!
Another egg-free recipe for you to try. In our house, our daughter's job is mashing the bananas (so you might end up with less than you started with!).
Ingredients:
100g (3 ½ oz) softened butter, plus a little extra for greasing
140g (5oz) caster sugar
225g (8oz) plain flour
2 tsp baking powder
3 very ripe bananas
50 ml milk
2lb loaf tin
Method:
Preheat the oven to 180C (350F)/170C fan/gas mark 4.
Grease the loaf tin with some butter. Line the base with baking parchment and grease this too.
In a large bowl, mix together the butter and sugar, then slowly mix in the flour and baking powder. Peel, then mash the bananas. Now mix everything together adding in the milk last (depending on the size of your bananas you may not need as much milk if the mixture is wet enough).
Pour your mixture into the tin and bake for 1 hour or until a skewer comes out clean. Allow the banana bread to cool on a wire rack before removing from the loaf tin.
Wrap tightly in cling film and store in airtight container. You may also freeze for use at a later date (defrost and warm through before serving). Deelicious….!